GARDEN DESIGN INSPIRATION - IDEAS & THEMES
LOOKING FOR GARDEN DESIGN INSPIRATION? ASK YOURSELF "WHAT'S MY BIG IDEA?"
If you're looking for garden design inspiration for a new garden, or to modify an existing garden so it works better for your family, or adds monetary value to your property, it can be difficult to know where to start.
A key element of successful garden designs and captivating landscapes is the presence of a central concept, often referred to as the "big idea." This is an overarching idea that serves as the foundation for all the design decisions you make, connecting and harmonizing the various individual elements within the design, so it feels cohesive. An easy way to do this is with a garden theme.
Using a design theme is an easy way to get garden design inspiration and pull together a garden design quickly, as there is already an established combination of materials and plant options that are known to work well together. Here in New Zealand, garden design embraces a relaxed fusion of diverse themes, allowing for a distinctive blend that authentically represents your preferences and the unique Kiwi lifestyle.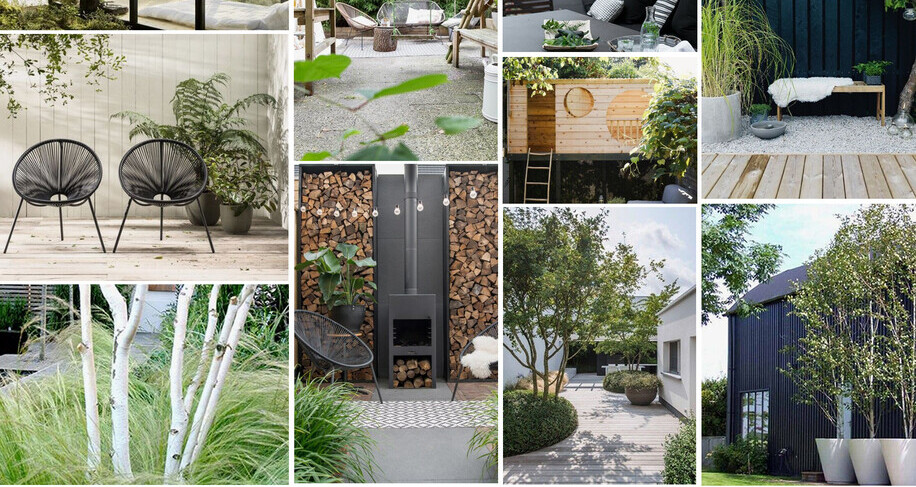 STUCK FOR IDEAS? VIEW DIY DESIGNS THEMEBOOK
Check out this FREE DIY Designs Themebook if you're stuck for garden design inspiration, or you are unsure of your style.
We created this inspiring design resource to give you some great garden design ideas and showcase popular NZ garden themes. It's designed to get you thinking about what your own landscape style or big garden idea might be, you're sure to find plenty of garden design inspiration here.
Need more help with garden ideas?
For a free, no obligation chat about landscape design NZ services just get in touch.
We'd love to hear from you!